Saturday Braden turned two years old.
I can't believe it, but I know that's what all mothers say every single time they baby grows. =)
It feels like the minute he turned two he grew up that much more!
He's more excited about things and is learning to say more words.
Such a big boy!
We celebrated his birthday Sunday afternoon with a small party in the conference room at our apartment building! I'm thankful it was a place we could go because our apartment just isn't big enough! Soon enough, that will change...hopefully, if we find a bigger place to live at the beginning of January! Anyway onto the pictures! =)
Braden LOVES balloons, so I knew I had to use the balloon avalanche from pinterest.
Its actually really funny how excited he gets about balloons.
He always makes his "Oh" face whenever he sees them. Its so cute.
A cars party because seriously the kid is OBSESSED.
Last year I went all out for his first birthday...
And I would have loved to this year, but with a 3 month old I just couldn't do it.
So, this year it was super simple and I'm okay with that.
Next year he'll be able to tell me more of what he wants!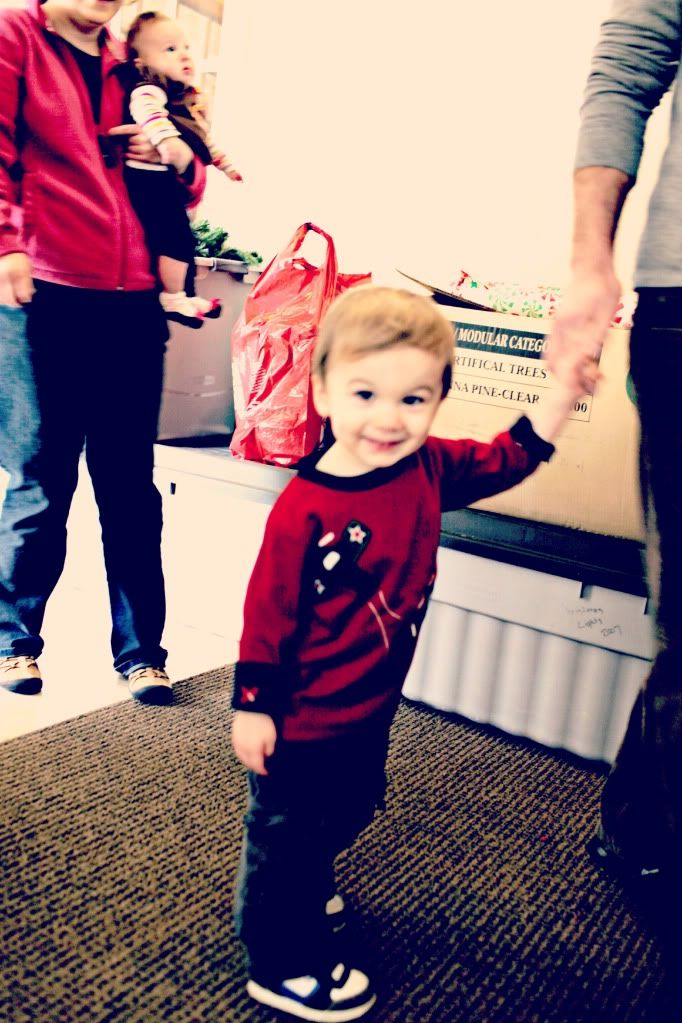 Braden didn't really understand about having a party when I told him.
Daddy walked him into the room full of people and he just smiled.
Then, he turned around and walked the other way. I think he was maybe a bit overwhelmed.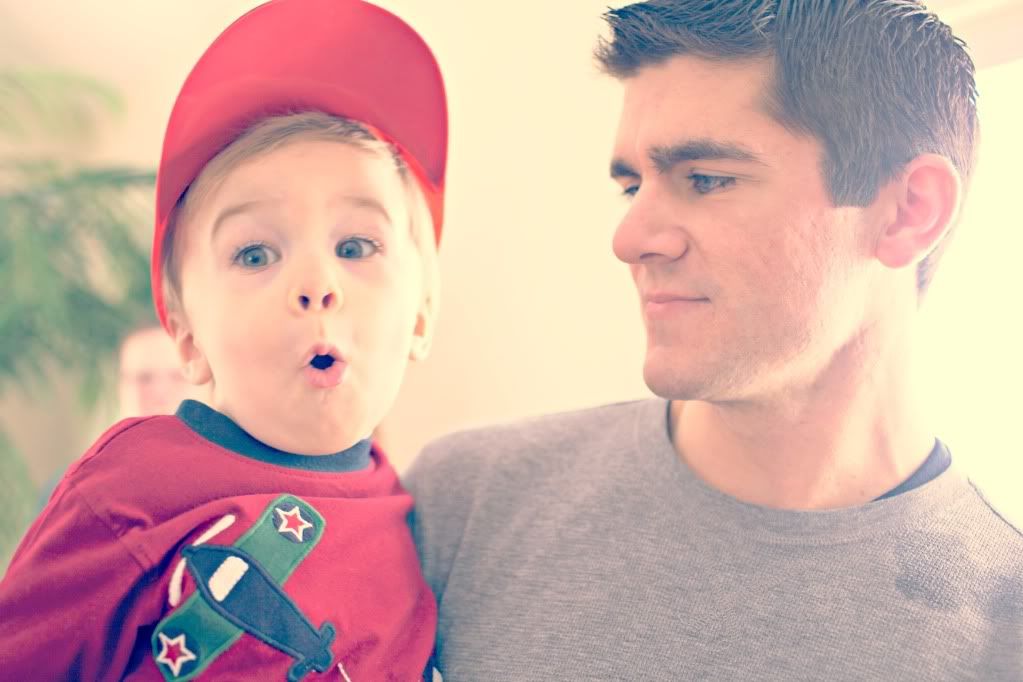 "A car hat? For me? Oh!"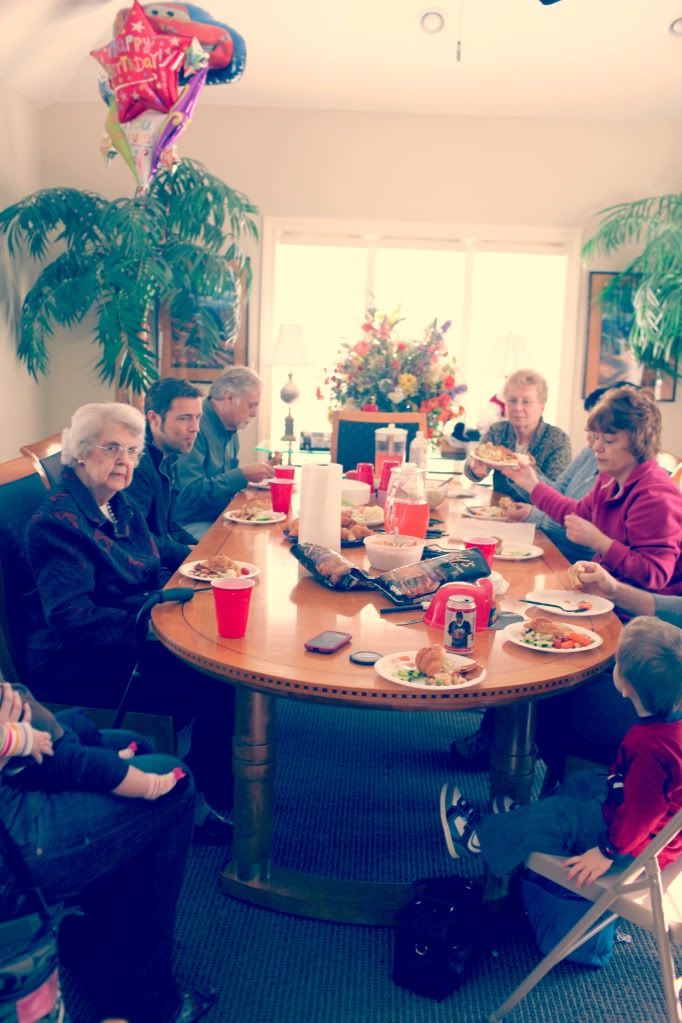 Everybody enjoying food made by my grandma and mom!
Thank you!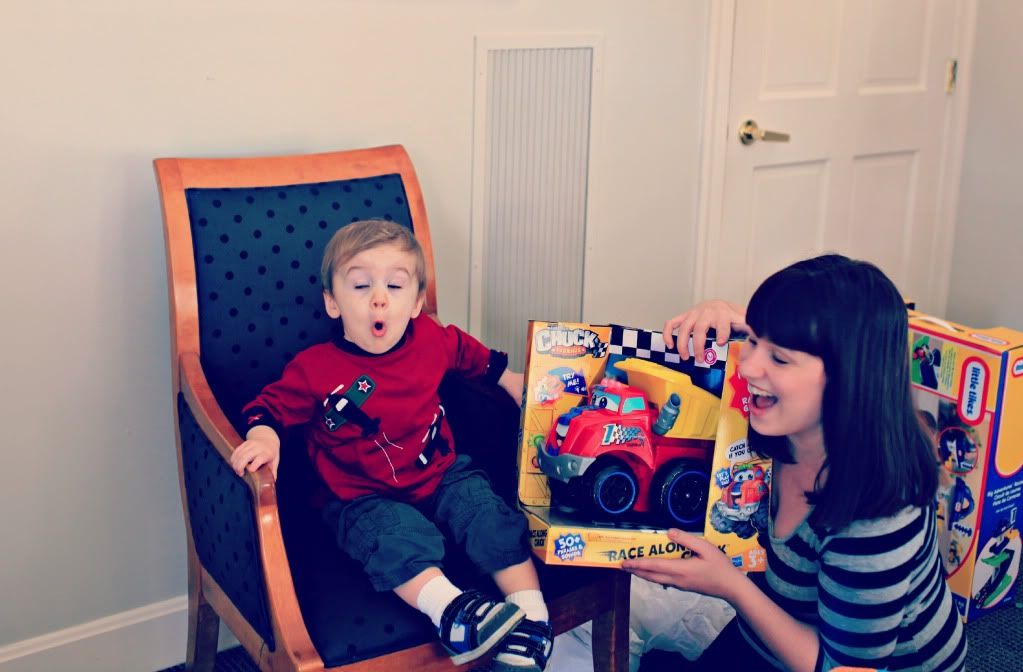 A few pictures of opening gifts.
Clearly we were excited about Chuck the truck!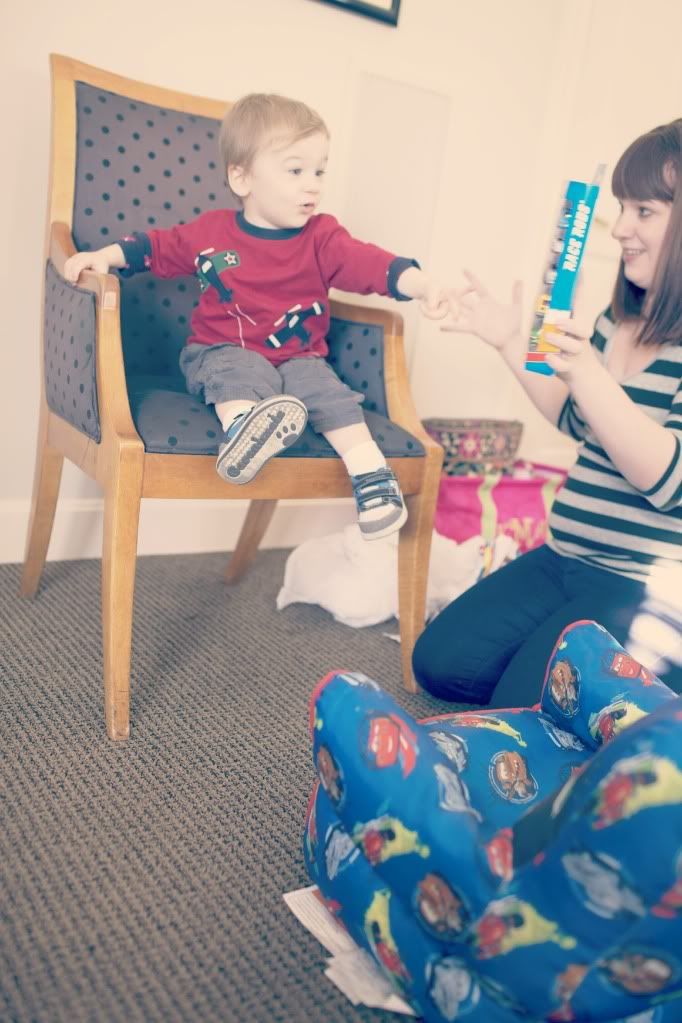 Cars? Oh my goodness!
Seriously, every single thing he got was cars of some sort.
He was happy about that!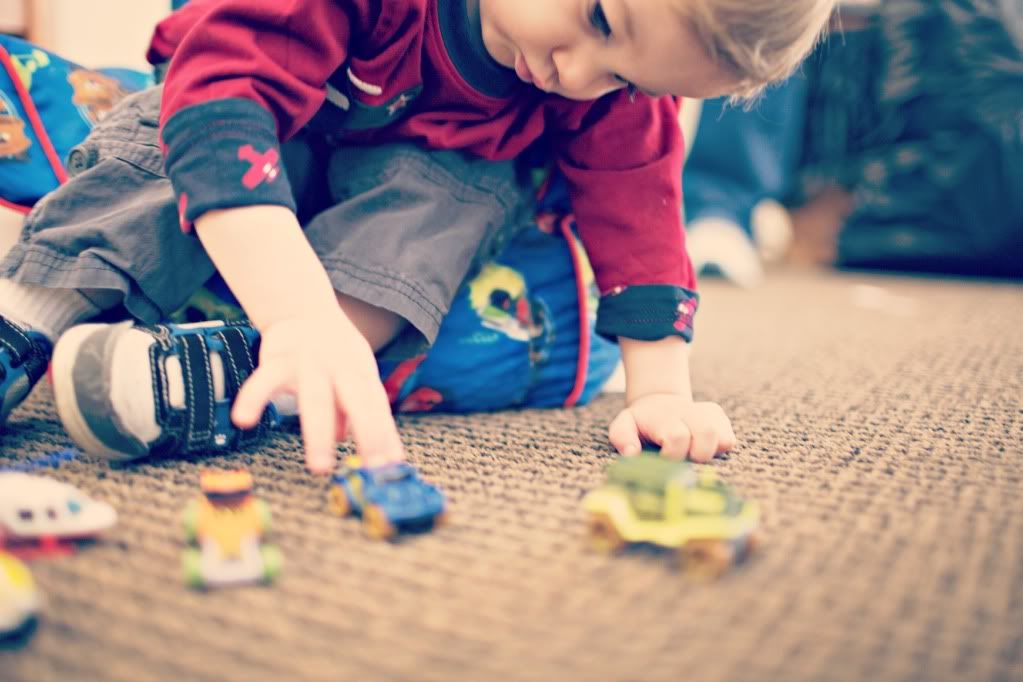 This cracks me up! He kept his tush in his car chair and played with his cars on the floor.
Too funny!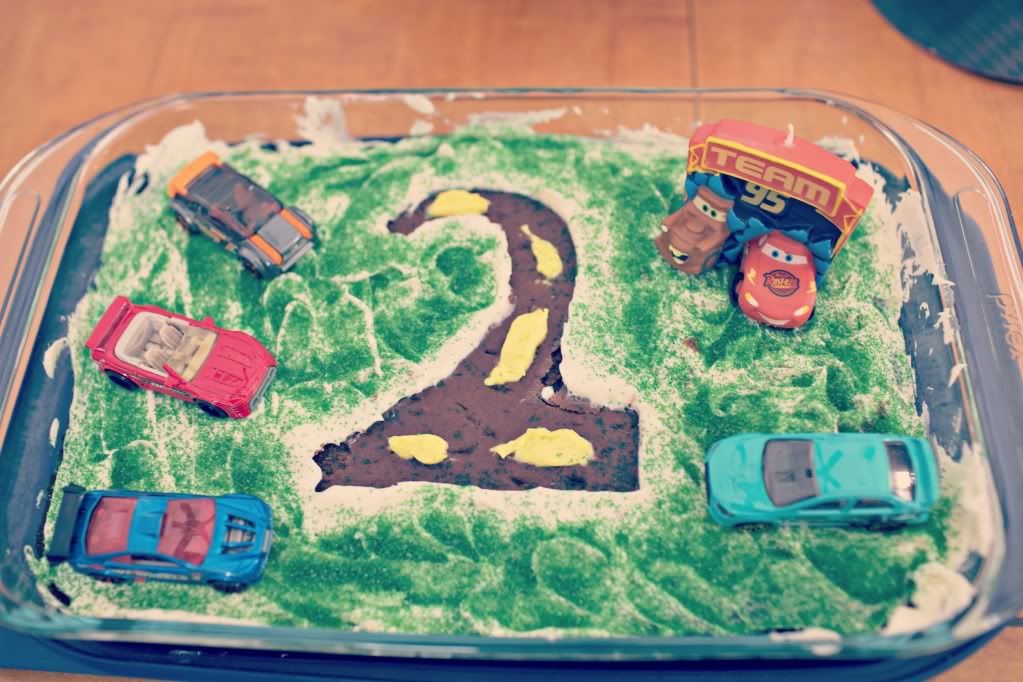 The cake... before....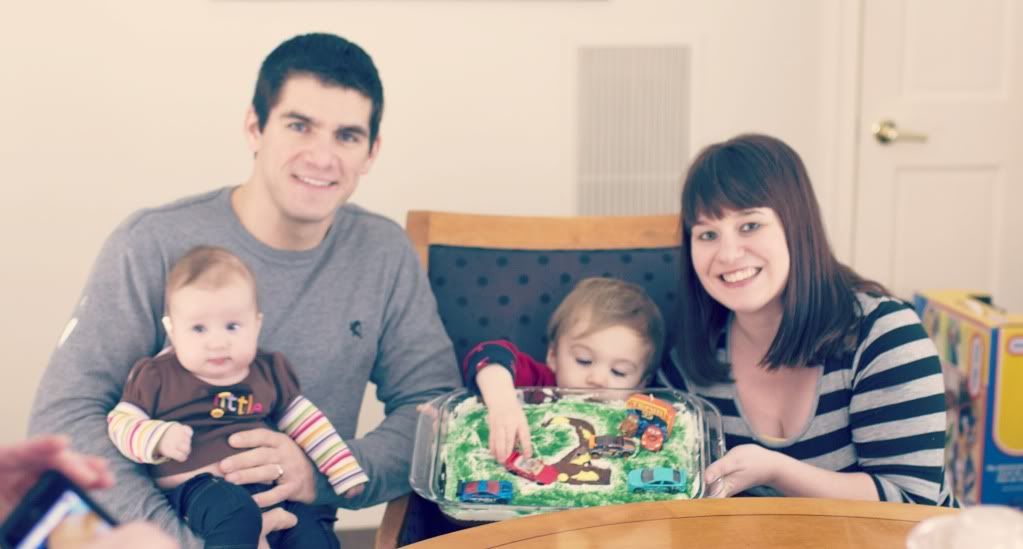 ...little hands got ahold of the cars.
I didn't expect this, but I should have!
Completely eating up everyone singing Happy Birthday to him!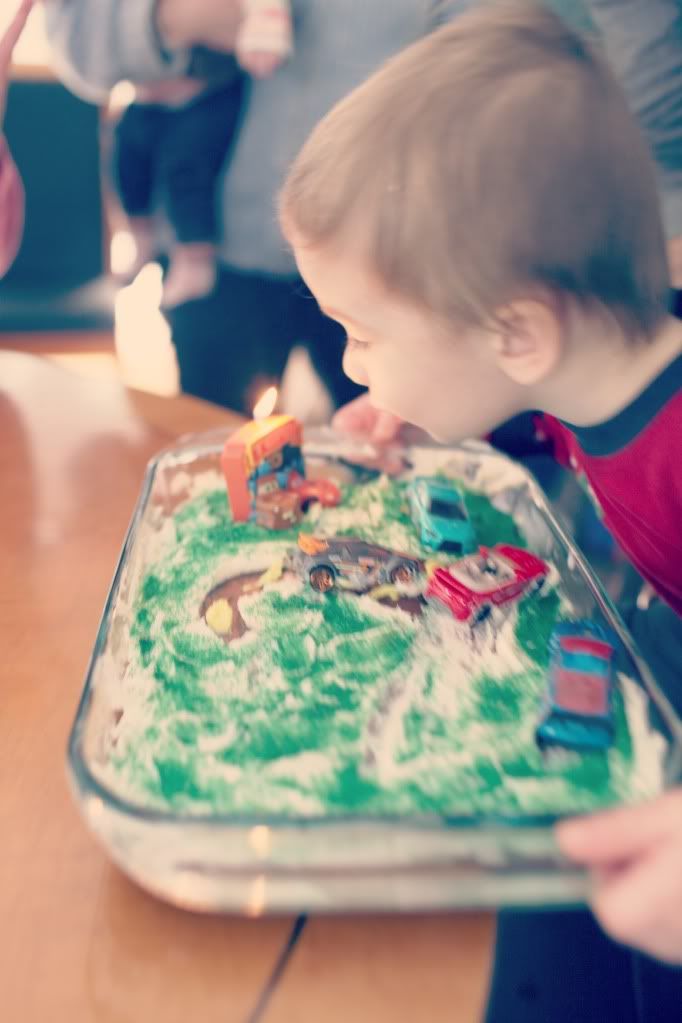 Blowing out the candle, like daddy taught him to do the day before!
It was a fun party for everyone! Happy to celebrate this wonderful boy! Love him so much!